KX-8 Variable Gain Preamplifier
VX-8 Power Amplifier
CX-8 CD Player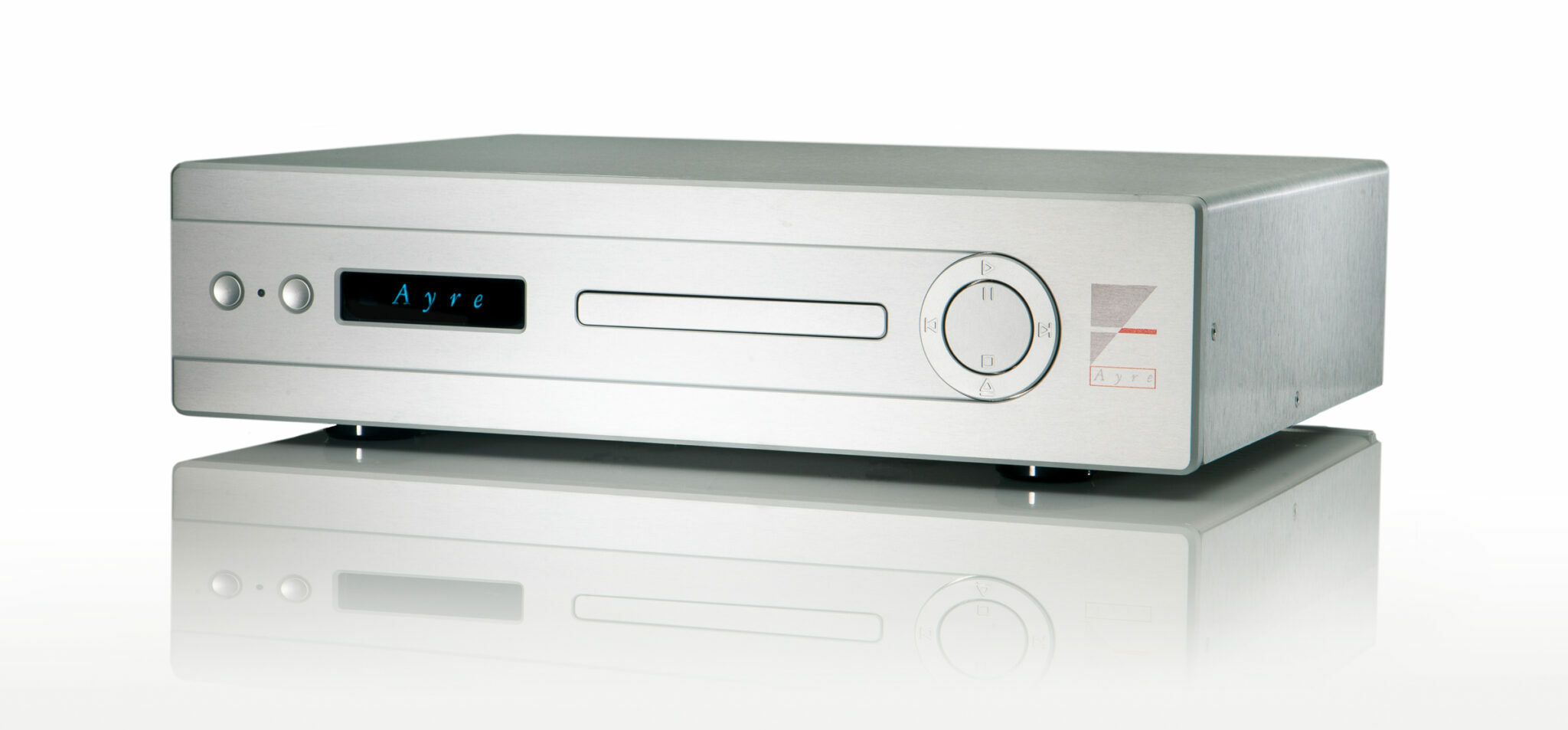 QB-9 USB DAC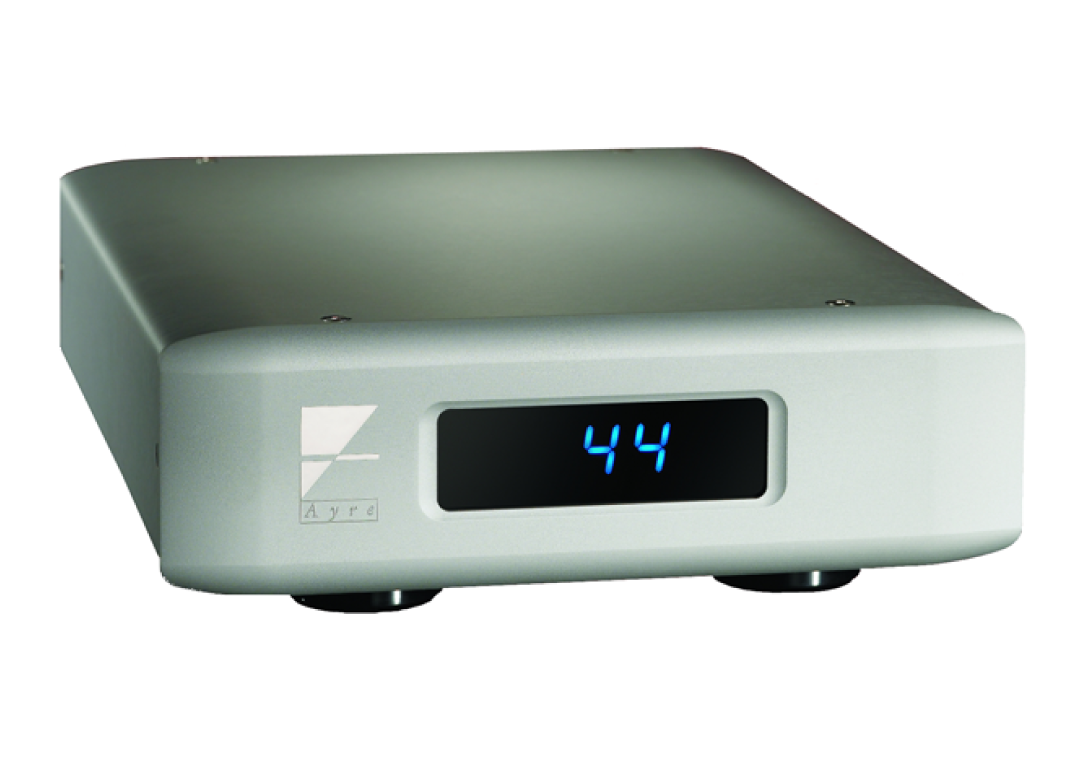 V-5xe
K-5xeMP
C-5xeMP
D-1xe
K-1xe
V-1xe
QX-8
KX-8 Variable Gain Preamplifier
First appearing in our world famous KX-R preamplifier, the KX-8 features the same recipe for true variable gain volume control; although in a much simpler and cost effective approach. Maintain a constant signal to noise ratio and set the music free, at any volume level. Built around Ayre's exclusive innovations, the Ayre KX-8 includes fully-balanced, true zero-feedback circuitry throughout for natural musicality, unprecedented dynamics and detail.
---
The KX-8 Preamplifier allows users to customize to their needs, by allowing a set of optional standard digital inputs, and optional USB or Network inputs, making it amazingly versatile. Featuring up to eight digital inputs (Ethernet, USB, AES/EBU, S/PDIF (2), and Toslink (3)) and five analog inputs (2 Balanced, 3 unbalanced) it's prepared to be the analog and digital hub for most any systems. With the Ethernet module installed, it is Roon-ready and pre-configured to stream Spotify, Qobuz, and Tidal. The KX-8 will unlock the potential of your source components, and your power amplifier; becoming another timeless classic in the Ayre Acoustics heritage.
---
The KX-8 stands to be one of our greatest headphone experiences to date. Taking full advantage of the true Variable Gain volume control and true zero feedback design throughout, both balanced and unbalanced front panel connectors–driven by Ayre's exclusive Diamond amplifier circuit will effortlessly drive the most demanding headphones, allowing music to flow effortlessly into your life. A first for our headphone users to be able to experience the the benefits of Variable Gain technology.
Features
Ayre's Exclusive Continuously Variable Gain Transimpedance (CVGT) volume control
Zero-Feedback, Fully-Balanced Discrete Circuitry
Ayre's Double Diamond Output Stage
Ayre's Exclusive Equilock Gain Stage
Linear Analog Power Supply
High-Speed Circuit Board Material
Analog Inputs:
(2) Balanced
(3) Single Ended
Optional DAC:
ESS ES9038Q2M DAC chip
Xilinx Spartan FPGA
Ayre's Asynchronous S/PDIF input
Ayre custom digital clock
Ayre's Minimum Phase digital filter
Single-pass 16x oversampling
Up to six digital inputs:
Ethernet, Asynchronous USB,
AES/EBU, S/PDIF, Optical (2)
AyreLink Communication Trigger System
Specifications
Maximum Input Level
4 V rms – unbalanced inputs
8 V rms – balanced inputs
Output Level
4 V RMS – Balanced Outputs
2 V RMS – Single Ended Outputs
Gain
Gain Variable to match the required output level of the system without the need for attenuation.
Input Impedance
1 MΩ unbalanced inputs
2 MΩ balanced inputs (1 MΩ per phase)
XLR Input Polarity
Pin 1 = Ground
Pin 2 = Non-inverting (Positive)
Pin 3 = Inverting (Negative)
Frequency Response
DC – 250 kHz
Power Consumption
40 watts in operating mode
60 watts in operating mode (volume control active)
Dimensions
17.25″ W x 13.00″ D x 4.5″ H
(44cm x 33cm x 11.5cm)
Weight
12.5 pounds (5.7 kg)
DEALERS LIST
No records found, please try with a different zipcode or view all dealers

Thank you for your request. Someone will be in-touch with you shortly.

{{ row[0].properties[dealers_to_show.sorted_by] }}

{{ dealer.properties.long_name }}

Address: {{ dealer.properties.street_address }}

City: {{dealer.properties.city}}

State: {{dealer.properties.state_short_name}}

Phone: {{ dealer.properties.dealers_phone_number }}
{{dealer.properties.dealers_country}}

{{dealer.properties.long_name}}

Address: {{dealer.properties.contact_address}}

City: {{dealer.properties.contact_city}}

State: {{dealer.properties.contact_state}}

Address: {{dealer.properties.street_address}}

City: {{dealer.properties.city}}

State: {{dealer.properties.state_short_name}}

Phone: {{dealer.properties.dealers_phone_number}}